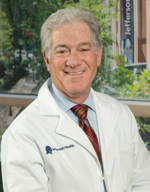 Perry R Weiner
DO
Jefferson University Physician
Academic Title
Clinical Associate Professor
Director, Men's Health Program

Specialty
Urology

Overview
Departments & Programs
Tests
Education & Fellowships
New York College of Osteopathic Medicine, Medical School
Internship: Mercy Suburban Hospital (was Suburban General Hsp)
Residency: City Avenue Hospital (CLOSED)was PCOM
Residency: Mercy Suburban Hospital (was Suburban General Hsp)
Hospital Affiliation
Jefferson Methodist Hospital
Thomas Jefferson University Hospitals
Insurances Accepted
Jefferson physicians accept most health insurance plans, including those listed below. However, plan acceptance may vary by practice and may be subject to change. If you have questions about whether a specific physician accepts your insurance, please contact your insurance company.
Aetna
Aetna Better Health
Aetna Medicare
Aetna PA Employee Benefit Trust Fund (PEBTF)
AmeriHealth
Amerihealth Caritas
Blue Choice
Blue Cross/Blue Shield
Cigna Healthspring
Cigna PPO, POS
Commercial
Consumer Health Network PPO
CorVel
Coventry/Health America
Devon
Employers Health Network PPO
Evolutions (Guardian Resources)
Federal BCBS
Galaxy
Geisinger Health Plan
Health America PPO
Health Management Network PPO
Horizon Blue Cross/Blue Shield
HumanaChoicePPO,Medicare,GoldPlusHMO
Inter-County Health Plan
Intergroup Preferred
Keystone 65 HMO
Keystone First Community HealthChoices
Keystone First VIP Choice
Keystone First VIP Community HealthChoices
Keystone First/Connect
Keystone Health Plan East
Medicaid of PA
Medicare
Mercy LIFE
MultiPlan Inc.
NJ Blue Shield
PPO Next
Personal Choice (GPPPN)
Personal Choice 65
PlanCare America
Postal Workers/Mailhandlers
Preferred Care PPO
Prime Health Services, Inc.
Qualcare
Tricare
UPMC Community Health Choices (CHC)
UPMC For Life
UPMC HMO,PPO ReadingHspEmpONLY
UPMC Medicare HMO
US Family Health Plan
United AARP Medicare Complete
United Healthcare
Workers Comp
Notes
Areas of interest include Benign Prostate Hypertrophy (BPH), cryosurgery and brachytherapy for prostate cancer.
Publications
Locations
3 Crescent Drive
Floor 2
Philadelphia, PA 19112
Phone: (215) 503-7124
Fax: (215) 503-3191

Get Directions
Contact Us
New or returning patients can complete our secure, online appointment request form. A representative from Jefferson will contact you by email to confirm your appointment.
If you'd rather speak with a JEFF NOW® representative, click 1-800-JEFFNOW below. You will then be prompted to enter your phone number.
Call 1-800-JEFFNOW