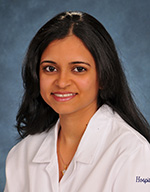 Satya S Villuri
MD,MPH
Jefferson University Physician
Academic Title
Clinical Instructor

Specialties
Hospital Medicine
Neurohospitalist

If you have a Jefferson Health MyChart account you can directly schedule within MyChart.
Overview
Departments & Programs
Education & Fellowships
Andhra Med Coll, Andhra Univ, India, Medical School
East Tennessee State Univ-J.H. Quillen Coll of Med, Medical School
Residency: Saint Joseph Hospital
Hospital Affiliation
Thomas Jefferson University Hospitals
Insurances Accepted
Jefferson physicians accept most health insurance plans, including those listed below. However, plan acceptance may vary by practice and may be subject to change. If you have questions about whether a specific physician accepts your insurance, please contact your insurance company.
Aetna Better Health
Aetna Medicare
Clover Health Plan
CorVel
Geisinger Health Plan
HumanaChoicePPO,Medicare,GoldPlusHMO
US Family Health Plan
United AARP Medicare Complete
Locations
833 Chestnut Street
Suite 701
Philadelphia, PA 19107
Phone: (215) 955-1234
Fax: (215) 503-2430

Get Directions