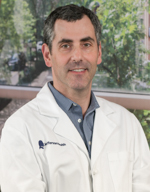 David A Oxman
MD
Jefferson Health Provider Jefferson University Physician
Academic Title
Associate Professor

Specialties
Critical Care Medicine
Pulmonary Critical Care
Pulmonology

If you have a Jefferson Health MyChart account you can directly schedule within MyChart.
Overview
Departments & Programs
Conditions
Asbestosis
Bronchiectasis
Bronchiolitis
Chronic Bronchitis
Dyspnea
Influenza
Occupational Lung Disease
Pleural Effusion
Pneumonia
Pulmonary Fibrosis
Treatments
Bronchial Thermoplasty
Bronchoscopy
Tests
Arterial Blood Gas
Chest Fluoroscopy
Thoracentesis
Education & Fellowships
Temple University School of Medicine, Medical School
Internship: Temple University Hospital
Residency: Temple University Hospital
Fellowship: Hahnemann University Hospital (MCP/Drexel)
Fellowship: Brigham and Women's Hospital
Fellowship: Harvard Medical School|Tufts-New England Medical Center
Hospital Affiliation
Thomas Jefferson University Hospital
Jefferson Methodist Hospital
Insurances Accepted
Jefferson physicians accept most health insurance plans, including those listed below. However, plan acceptance may vary by practice and may be subject to change. If you have questions about whether a specific physician accepts your insurance, please contact your insurance company.
Aetna Better Health
Aetna Medicare
Aetna PA Employee Benefit Trust Fund (PEBTF)
Allwell from PA Health & Wellness Health Plan
Ambetter
Amerihealth Caritas
Clover Health Plan
Consumer Health Network PPO
CorVel
Geisinger Health Plan
Health America PPO
Health Management Network PPO
Health Partners Medicare
HumanaChoicePPO,Medicare,GoldPlusHMO
Keystone First
Keystone First VIP Choice
Mercy LIFE
PA Health & Wellness Community Health Choice (CHC) Health Plan
Prime Health Services, Inc.
UPMC HMO,PPO ReadingHspEmpONLY
UPMC Medicare HMO
US Family Health Plan
United AARP Medicare Complete
Publications