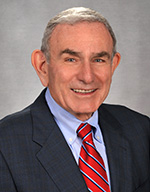 Ronald S Kaiser
PhD
Affiliated Provider
Academic Title
Clinical Associate Professor

Specialties
Neuropsychology
Psychology

If you have a Jefferson Health MyChart account you can directly schedule within MyChart.
Overview
Departments & Programs
Treatments
Hospital Affiliation
Thomas Jefferson University Hospital
Jefferson Methodist Hospital
Insurances Accepted
Jefferson physicians accept most health insurance plans, including those listed below. However, plan acceptance may vary by practice and may be subject to change. If you have questions about whether a specific physician accepts your insurance, please contact your insurance company.
Locations
900 Walnut Street
Suite 200
Philadelphia, PA 19107
Phone: (215) 955-2243
Fax: (215) 955-2060

Get Directions