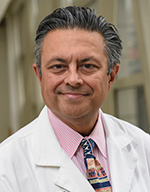 Indranil Dasgupta
MPH,MD
Jefferson Health Provider Jefferson University Physician
Academic Title
Clinical Assistant Professor

Specialties
Cardiac Imaging
Cardiology

If you have a Jefferson Health MyChart account you can directly schedule within MyChart.
Overview
Departments & Programs
Conditions
Atrial Septal Defect
Bradycardia
Endocarditis
Heart Attack
Heart Murmurs
Pericarditis
Rheumatic Heart Disease
Tests
Ambulatory Blood Pressure Monitoring
Dobutamine Stress Echocardiogram
Holter Monitor
Education & Fellowships
St George's University School of Medicine, Medical School
Internship: Medical College of Pennsylvania Hospital
Residency: Drexel University College of Medicine
Fellowship: Drexel University College of Medicine
Fellowship: University of Medicine and Dentistry of New Jersey
Fellowship: Cooper University Health Care
Board Certification
Cardiology
Internal Medicine
Hospital Affiliation
Thomas Jefferson University Hospital
Jefferson Health-Northeast
Insurances Accepted
Jefferson physicians accept most health insurance plans, including those listed below. However, plan acceptance may vary by practice and may be subject to change. If you have questions about whether a specific physician accepts your insurance, please contact your insurance company.
Aetna Better Health
Aetna HMO, PPO POS
Aetna Medicare
Aetna PA Employee Benefit Trust Fund (PEBTF)
Allwell from PA Health & Wellness Health Plan
Ambetter
AmeriHealth Comprehensive
AmeriHealth HMO
AmeriHealth Major Medical
AmeriHealth Personal Choice
Blue Choice
Blue Cross/Blue Shield
Cigna HMO, PPO, POS
Cigna Healthspring
Clover Health Plan
Consumer Health Network PPO
CorVel
Coventry/Health America
Devon
Evolutions (Guardian Resources)
Federal BCBS
First Health Network
Galaxy
Geisinger Health Plan
Health America PPO
Health Management Network PPO
Health Partners Medicare
Horizon Blue Cross/Blue Shield
HumanaChoicePPO,Medicare,GoldPlusHMO
Intergroup Preferred
Keystone 65 HMO
Keystone First
Keystone First VIP Choice
Keystone Health Plan East
Medicare
Mercy LIFE
Multiplan INC.
Mutual Omaha Preferred
Oxford of PA
PA Health & Wellness Community Health Choice (CHC) Health Plan
Personal Choice (GPPPN)
Personal Choice 65
Prime Health Services, Inc.
Qualcare
UPMC HMO,PPO ReadingHspEmpONLY
UPMC Medicare HMO
US Family Health Plan
United AARP Medicare Complete
United Healthcare
Workers Comp
Notes
Dr. Dasgupta also has an MBA in Finance, MPH in International Public Health and Epidemiology. He is a Diplomate of American College of Physician Executives. Area of subspecialty includes Geriatric Cardiology.
Personal Statement
"To provide a holistic approach to cardiovascular care. It is important to treat the patient, not just the symptoms because every individual is different."
Awards
Philadelphia Magazine's Top Docs 2021, 2020, 2019, 2018, 2017, 2016, 2015, 2014
Publications
Locations
2607 Rhawn Street
Suite 403
Philadelphia, PA 19152
Phone: (215) 955-5050
Fax: (215) 698-7707

Get Directions
925 Chestnut Street
Suite Mezzanine
Philadelphia, PA 19107
Phone: (215) 955-5050
Fax: (215) 503-3976

Get Directions